Website Design © Canadagrain.com 2023

Created October 21, 2022; Last Updated January 6, 2023
Special Crops Report
Monthly Recurring Subscription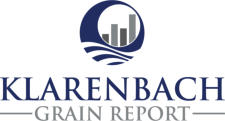 To subscribe the
Klarenbach Special Crops Report

at the recurring monthly rate, complete and submit
the order form below.
After clicking on the submit order button, you will be taken to a new page to enter your credit card details
for payment processing.
A monthly subscription costs CDN$105.00 (GST included) which will be processed to your credit card on
a monthly recurring basis until you cancel your subscription.
You can save 17% off the monthly rate by subscribing to the yearly option instead (CDN$1050.00, GST
included.) If interested, go to the annual subscription option page to take advantage of the reduced yearly
rate.
Subscribe to Special Crops Report
Monthly Subscription Option
The
Klarenbach Grains & Oilseeds Report

presents our technical analysis of the grains
markets, including corn, soybeans, wheat, canola, oats, flax and currencies identifying interest
levels and entry and exit ideas.
Newsletters are emailed on an as-needed basis as the price approaches levels requiring
attention.
Monthly and yearly subscriptions are available.
Special Offer: Subscribe to both reports and save 25%
Subscribe to both the

Klarenbach Grain Report

and the
Klarenbach Special Crops Report
for $1,575 per year (GST included). This represents a 25% saving from their separate annual cost.